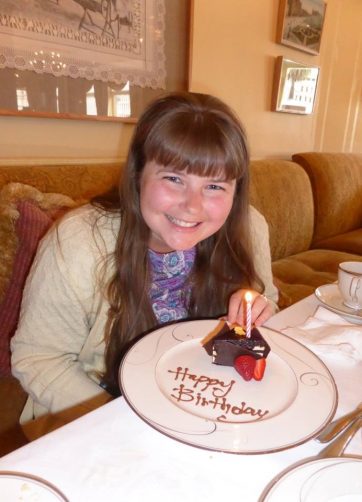 Eilidh Crowely
UK, Australia
Teaching Experience: 9 years
Education: Monash University, Melbourne B.A., B.Hosp
Courses: Conversational English, Business English, English for children, English literature, IELTS and the Cambridge exams

I am a friendly, enthusiastic and approachable UK qualified teacher with a passion for language teaching and learning.
Having learned Russian as a foreign language and having studied aspects of language learning as part of my teacher training, I understand how important it is to practice speaking the language with a native speaker.
I have grown up in a teaching environment and have over 9 years of teaching experience which has included placements within international schools in Europe (International School, Paphos, Cyprus and L' École Primaire Notre-Dame, Belgium). I have also taught the national curriculum in the UK.
I particularly enjoy helping people to improve their English language skills and use my training to deliver enjoyable sessions, adapted to the individual needs of the learner. Remember I have learned foreign languages myself so I am able to know what is helpful and what is not!
I adapt to the needs of individual students and my courses include a variety of:
English language — Increase your fluency and confidence by practicing conversation skills as well as improving your grammar and forming your sentences like a native speaker.
English literature — Discuss and analyse a variety of texts. Choose a text that appeals to you and we will discuss and critically analyse together. I can also guide you through writing a critical response to literature.
Business English — I can help you to prepare for an English interview, I have a lot of experience with public speaking and I can give you all the tips and tricks of the trade!
Exam practise — I can help you prepare for the key elements of IELTS and the Cambridge exams
For children:
Phonics — Practise letters and sounds to develop your child's pronunciation and reading skills.
Come to IBH or takes lessons online.


Информация о преподавателе
Должность
TEACHER